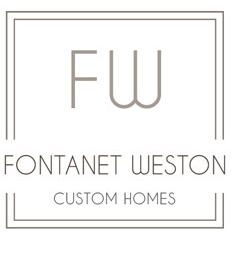 Jared Alan Pastorius has been building and remodeling homes in and around Austin, TX for the past 13 years. During his 25-year career, Jared has earned the reputation of being highly organized, extremely thorough and maintains impeccable communications with clients.
Growing up, Jared's grandmother would tell him stories of how his grandfather built their family home himself, from the ground up as a legacy to his children and grandchildren.
Fascinated by the skill and workmanship of the grandfather he never knew, Jared caught the "bug" for building and pursued a Declared Construction Technology degree at Indiana State University.
During college Jared started working on construction sites in various trades as he learned.
Within a few years, his business acumen began to reveal itself, Jared caught the eye of one of the nation's top luxury home developers. Within months Jared's style of management grew to a resounding success and he quickly rose through the ranks of the company.
During his time with Toll Brothers, he relocated to the Austin area and fell in love! He knew this would be his forever home. Within a few years, Jared set out to launch his own custom home building company, Fontanet Weston Custom Homes.
Are you ready to discuss your new home or remodel? Don't hesitate to give us a call, or complete the email form below. We look forward to making your dreams come to life!
What to expect when working with Fontanet Weston Custom Homes:
Respect is key in any relationship; we look forward to earning yours.
Budget & Completion Time is number one with us. We do everything in our power to maintain your budget and advise you immediately of any changes that might be necessary. Of course, as your project continues to develop, you may have changes in design, fixtures, etc. Should changes arise, we will get those costs and additional construction times to you as soon as possible for your approval.
Communication is vital in any project. As a first-class home builder, Fontanet Weston takes pride in providing more communications with our clients than any other home builder we know.
You'll receive regular updates via one or more of the following means: email, phone call, text, photographs and/or narrated videos, shared calendar, etc.
Quality workmanship and materials cannot be compromised when investing in your home. It's our pleasure to assist you in verifying your choices will hold up through the test of time. We warranty our work, details can be found on our Warranty page.
Would you like to learn more about our Process? Visit Our Process page!